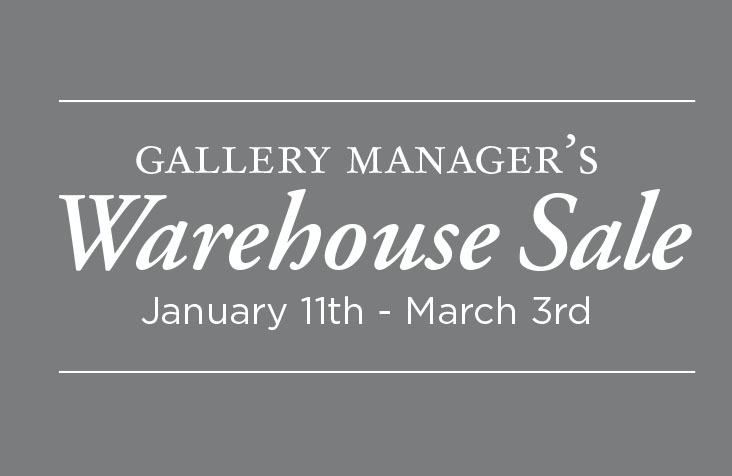 25% off SALE!
|
January 11th to March 3rd
Edwina Lucas, the Grenning Gallery's manager, will be presding over this first ever event. She is charged with emptying one and half storage units to clean house for the new season. Due to cost of returning the work, we are willing to sell these paintings and frames for discounts rarely offered. The sale includes major paintings, small sketches, works on paper, and lots of beautiful hand made frames. The sale will be happening Fridays - Mondays during January and February.
This is a prime opportunity for artists to purchase gorgeous, handmade, Italian frames for up to half the original price. Decorators and designers will have the chance to purchase one of a kind paintings by our incredible artists at up to 25% off! Perhaps the painting you have been eyeing for the last year will finally be within your grasp.
Please "like" us on Facebook to see daily offerings and new discoveries of long hidden works by some known and lesser known Grenning Gallery artist. The offerings will change as we sort through our inventory so check in with us regularly!
Below are some of the works for sale (take 25% off the original price). There is much more on sale at the gallery.
---
= SOLD
---