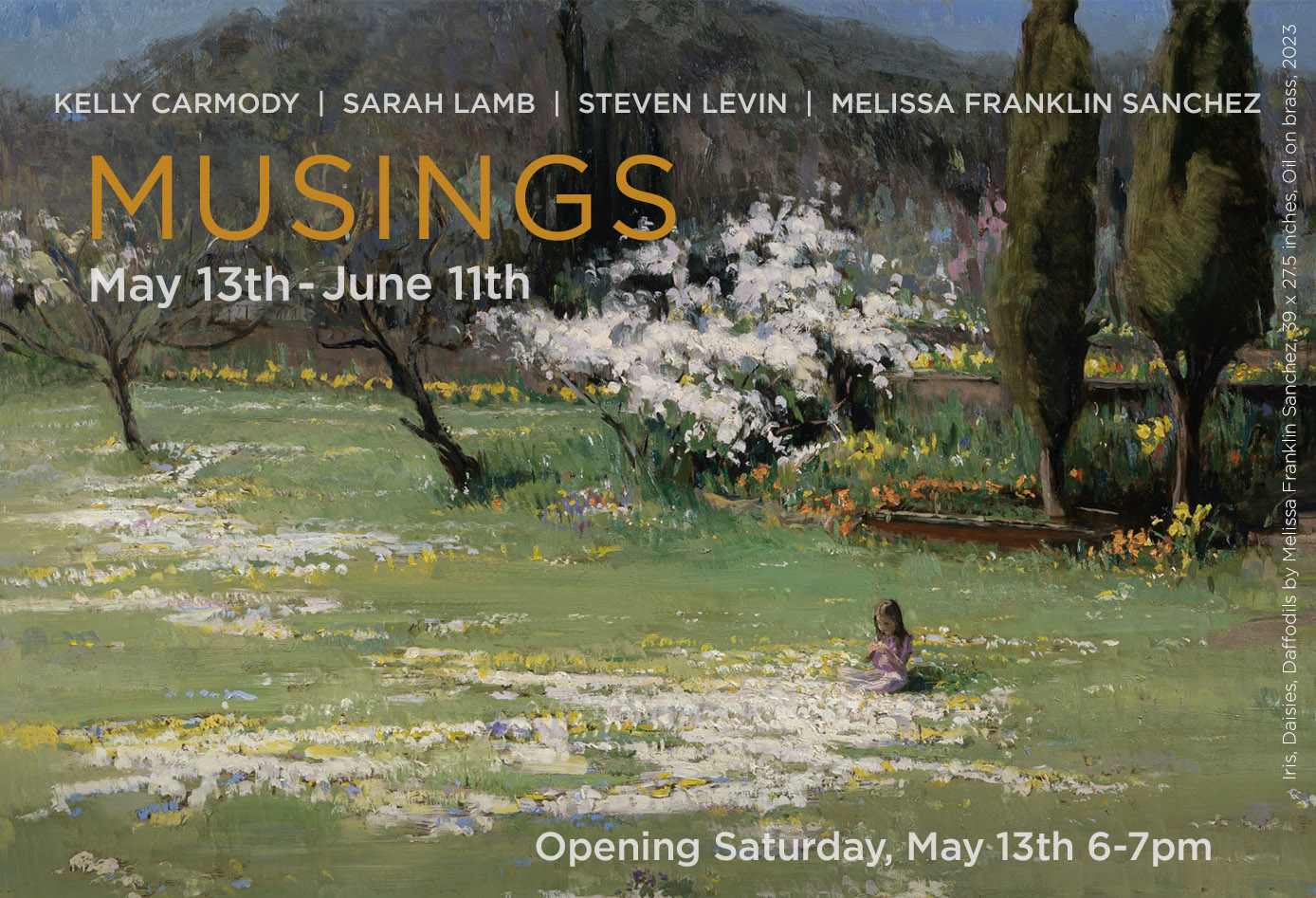 FEATURED ARTISTS
---
FEATURED EXHIBITIONS
SEE ALL EXHIBITIONS

---
Inside Out
April 8 - May 7, 2023
"Inside Out" is an exhibition that demonstrates the deft paint handling of the veteran plein air painter Nelson H. White, and the newly emerged studio artist Amy Florence. "Inside-out" thinking means your focus is on processes, systems, tools, and products that are designed and implemented based on internal thinking and intuition, according to Wordhippo.com. Not only do these artists know their subjects "inside out" they are also using their observations of the natural world outside and putting them INto their paintings. Finally in the case of Florence, she is actually bringing the natural world inside her studio symbolized by fresh cut flowers, and also opening the windows behind these set ups…. which helps create compositions that bring the outside landscape inside her studio and ultimately onto her canvases.
"Spring in the Studio" by Amy Florence (b. 1989 | London) is the anchor painting in the show given its ambitious scale (47 x 63 inches) and its bold composition. Here, Florence continues in her series of cut flower paintings from last year – but she has created more profundity by having a doorway (or is that a frame to a mirror) and then a window blaring the day's cool light onto a warm toned room. She has mindfully set up an array of objects and flowers that spell out springtime to anyone who has the barest knowledge of gardening. One red poppy on the right balances out the deep blue tea pot on the left – and yellow lemons and daffodils are expertly placed as a foil to deepen the warmth of the wood table. A sliver of reflected light escapes from just under the bottom plane of the table thereby framing the still life in its own light!
"After Dinner" is a companion painting to "Morning in the Studio" as Florence juxtaposes similar compositions (different still lifes set up in front of the same window) yet paints them at different times of day – so the viewer can compare the feeling of both times of day. It's amazing to see the day version next the night version – and the wide-open window invites the viewer to feel the exterior landscape inside while also allowing the air to infuse the paintings with that plein air feeling. Not unlike Monet's haystack series – Florence is looking a little deeper into the feeling of the place where she is creating the painting, rather than limiting her focus to the chosen subject matter. The paintings become studies of light and color, and a battle for top billing is waged between the inside and the outside – to wonderful effect. In the end light and color are the focus of these paintings, not the literal objects nor the buildings and sky outside!
And in another interesting composition highlighting the warm lights of the studio interior with the cool light of the coming evening… "Twilight in the Studio" is a casual image with a very dynamic palette and pattern – again pulling our attention to the abstract impact of the image rather than the smaller material details. A figure sits upon a sofa, reading a book; she appears small juxtaposed with the traditional large arched Italian window. Also alongside the windowsill, are objects which may be found in another new painting from Florence. The white vase with red flowers placed upon a linen-cloaked table is the same setup composed in "Red Flowers and Grapes".
As Nelson Holbrook White (b. 1932, New London, CT) enters his 7th decade painting, we are delighted to see his "knowing" shift into a more emotional and intuitive phase. Having just reached the age of 90 years old, White has accumulated a stockpile of elemental insight few could comprehend. After decades upon decades painting by the beach, feeling the salt air on his face, and observing the blues and lavenders of the sky all while mentally measuring their key versus the everchanging tones in the moving water, one can imagine that White is now painting from a highly attuned internal place. White's recent works have taken a decidedly poetic turn, as his "looking" deeply at nature for all these years has shifted to an unconscious "seeing" of everything everywhere, all at once. We observe this clearly in his most major work "Sunset, Sea and Sky 02.21.2021". This painting could be mistaken for a Rothko inspired abstract painting. This is White's mediation on a sunset that he was actually observing directly, as he mixed the paints and slathered them on the joyful 30 x 40-inch canvas. The dabs of grey and white in the lofting sky dome only help to emphasize the heat of the oranges and hot yellows that punctuate the area around the horizon line. No fluttering sail, nor beach goer, nor even a ripple in the water is indicated - as that would distract from this purely emotional response White was having to nature that evening.
Another wonderful example of White's latest work can be found in "The Poppy Field 07.2021". Instead of struggling to capture the various shades of green in a verdant field dashed with frolicking poppies, White's earned confidence is evidenced by his bold use of the palette knife as he lays pure pigment upon pure pigment to share with us his daily communing with nature. The red poppies, rather than being described by his brush, are hinted at with flicks of his wrist and on this canvas, they look like a flock of exotic birds bursting into flight.
Even as White returns to some of his favorite subject matter, like the ever-present red umbrella on the beach, we see a richer palette and somewhat quieter more contemplative compositions, as with "Bagno Martinelli 03.10.2022". Here, there's a sole figure standing in the distance near a single white wave curling toward the beach, presented with buoyant colors as usual, but so very quiet and calm.
In "The Yellow Umbrella" White obscures the details of his beachscape – a yellow umbrella is a mere swell of paint, a thick squiggle of yellow, floating above the horizon line. Below the yellow marking, a red silhouette, of what I believe to be a figure, basks under the umbrellas shade. Other details on the sand are abstracted to an undecipherable magnitude.
We have pulled some of White's older works that were hinting at this latest development, which are illustrated here…but we recommend that all of White's fans come into the gallery to see these new marvelous and accomplished works.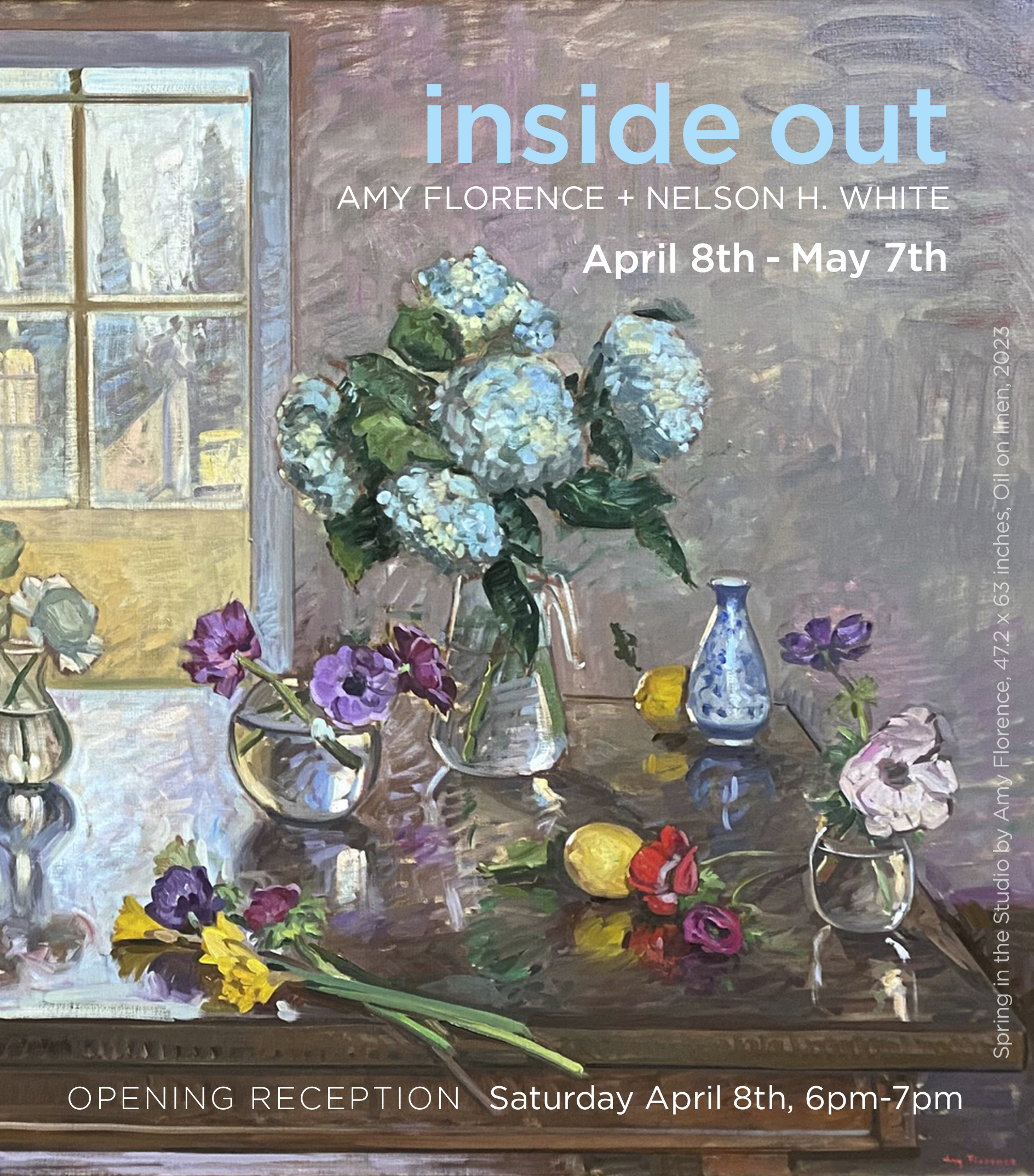 ---
Breeze & Brine
March 4 - April 2, 2023
The Grenning Gallery is pleased to unveil our next exhibition, Breeze & Brine, a three-man show inspired by the sea, Unveiling new paintings from Edward Minoff, Nelson H. White, and Darius Yektai. This exhibit will hang from Saturday, March 4ththrough Sunday, April 2nd , 2023. The public is invited to attend our first opening reception of the year on that Saturday, March 4th, from 6-7pm.
Sea-beauty! stretched and basking!One side thy inland ocean laving, broad, with copious commerce,steamers, sails,And one the Atlantics wind caressing, fierce or gentle—mightyhulls dark-gliding in the distance.Isle of sweet brooks of drinking-water—healthy air and soil!Isle of the salty shore and breeze and brine!-Walt Whitman, "Paumanok" 1881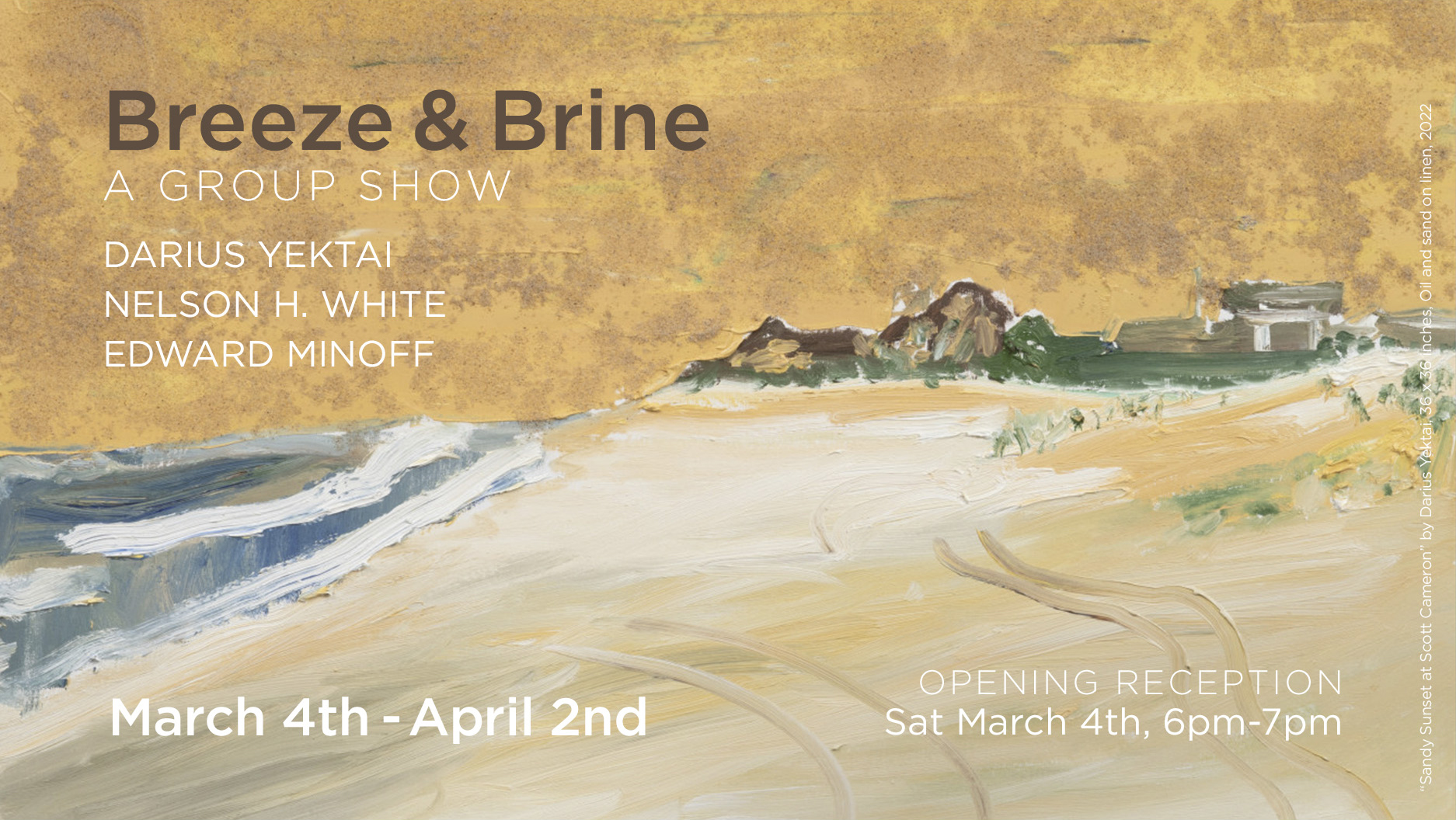 ---
2023 Exhibition Calendar
Jan 2023 - Dec 2023
2023 Exhibition Calendar
Jan 14 – Feb 26
Exigent Legends:
Kristy Gordon, Anthony Mastromatteo, Patrick Byrnes, Anthony Ackrill, Steven Levin
March 4 – April 2
Breeze & Brine
Darius Yektai – Edward Minoff – Nelson White
April 8 – May 7
Inside Out
Amy Florence – Nelson White
May 13 – June 12
Steven Levin – Sarah Lamb – Melissa Franklin – Kelly Carmody
June 17 – July 9
Darius Yektai Solo Show
July 15 – August 6
Hunt Slonem – Daniela Astone – Kristy Gordon
August 12 – Sept 10
Ben Fenske Solo Show
Sept 16 – Oct 9
Anthony Mastromatteo - John Morfis
Oct 15 – Nov 13
Carl Bretzke – Viktor Butko
November 19 – Jan 2023
Gems Group Show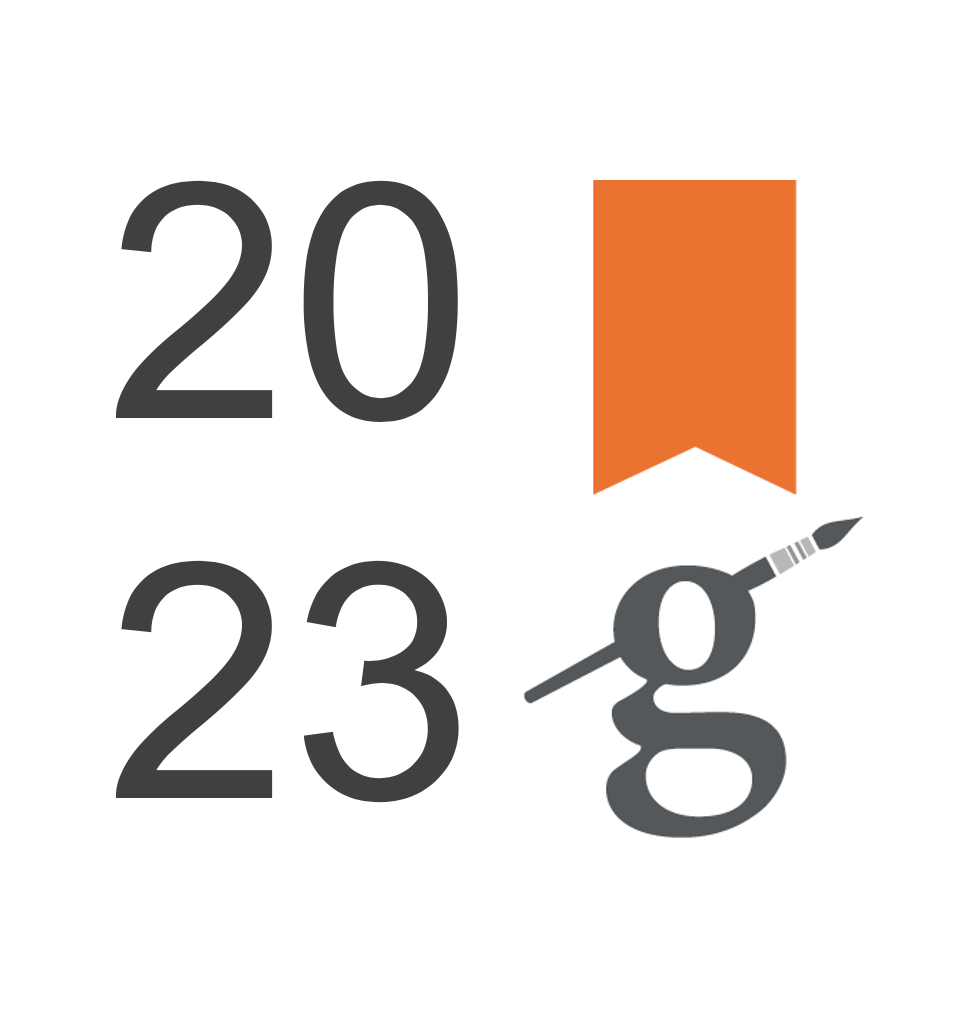 ---
SEE ALL PRESS

RECENT PRESS
---
Dans Papers - January 2023
Laura Grenning Shares the Magic of Dan's Cover Artist Ben Fenske
On this week's cover of Dan's Papers, we have the 2020 oil painting "Girl, Morning" by Ben Fenske. Born in 1978 to a working-class Minnesotan family, Fenske dreamed of becoming an artist and was greatly inspired by the works of major Russian painters that he was introduced to in his teens. He sought classical art training at the Bougie Studio in Minneapolis, founded by former students of renowned artist Richard Lack, and continued his studies at the Studio of Joseph Paquet and the prestigious Florence Academy of Art.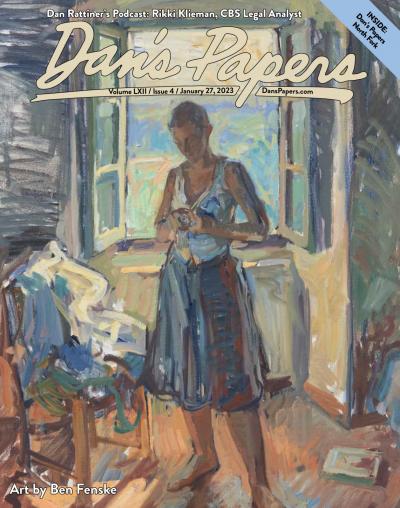 ---
EAST Magazine - Holiday 2022
Viktor Butko - Cover Artist
Our cover artist, who was born in Moscow in 1978, breathed in the fumes of solvents and linseed oil daily as a child on visits to Verkhnyaya Maslovka street, where his grandfather, the well- known landscape painter Viktor Chulovich, had his studio. Viktor's parents, Nikolai Butko and Marina Chulovich, were artists, too, as were the Verkhnyaya Maslovka street neigh- bors: Arkady Plastov had a studio downstairs, and Viktor'sgrandfather would summon Plastov and his own artist off- spring to communal dinners in the studio by banging on the radiator pipes. In summertime, the Butko family would follow Chulovich to a village between Moscow and St. Petersberg called Vyshny Volochok, where young Viktor would wander the woods and build forts out of the native aspen and alder.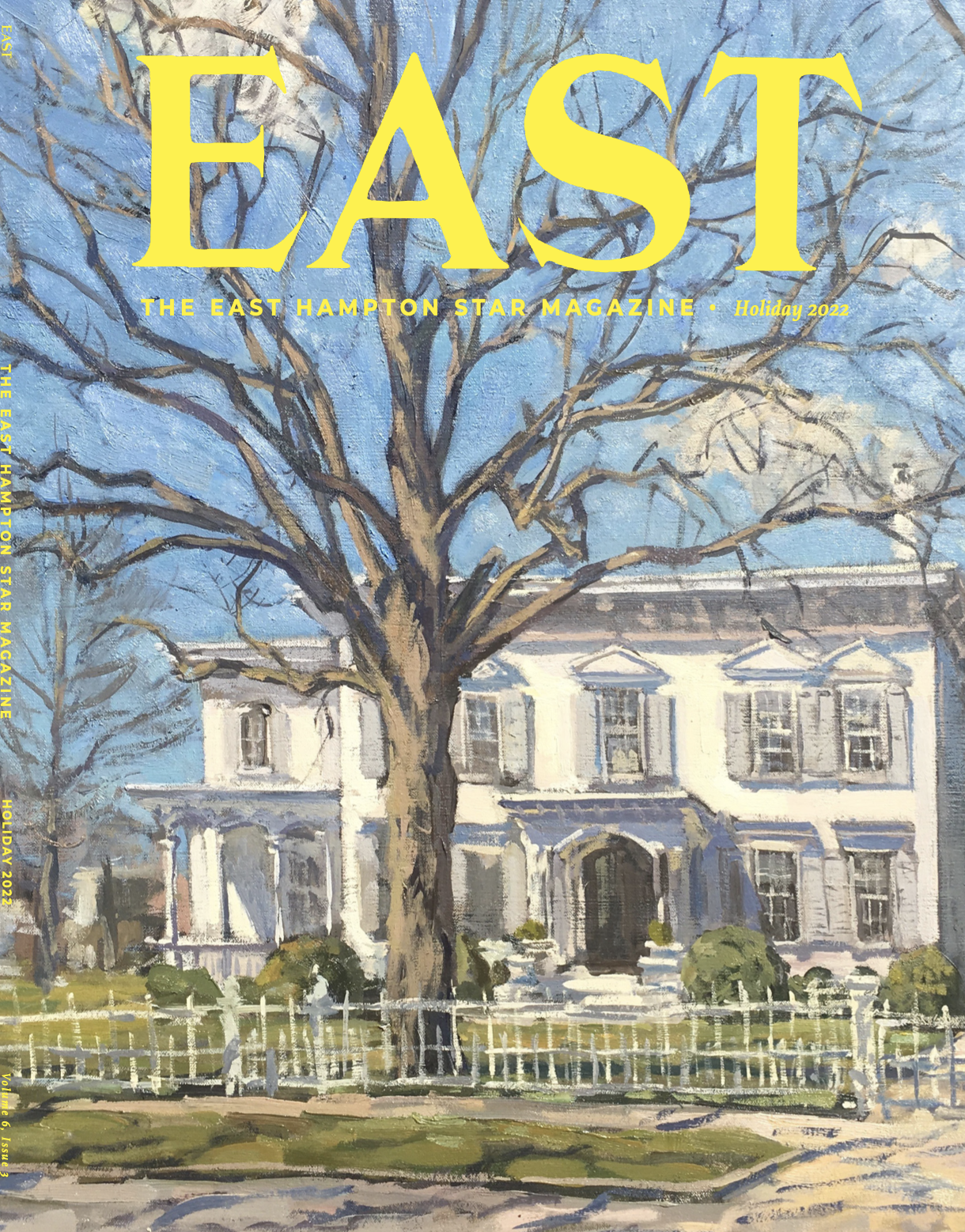 ---
Fine Art Connoisseur | July-August 2022
Still Life in Full Bloom
Written by Kelly Compton
In the context of these rush-rush, always-on-the-move times, it is gratifying to report that the genre of still life is very much alive and well. Today the longstanding tradition of depicting flowers, objects, and various kinds of food (especially fruits and vegetables) is being sustained by an unexpectedly robust community of artists who continue taking the time necessary to slow down and study their favorite inanimate things. This season we've slowed down, too, gathering three dozen impressive examples of what's happening in this field nationwide. Enjoy, and consider acquiring a still life for yourself.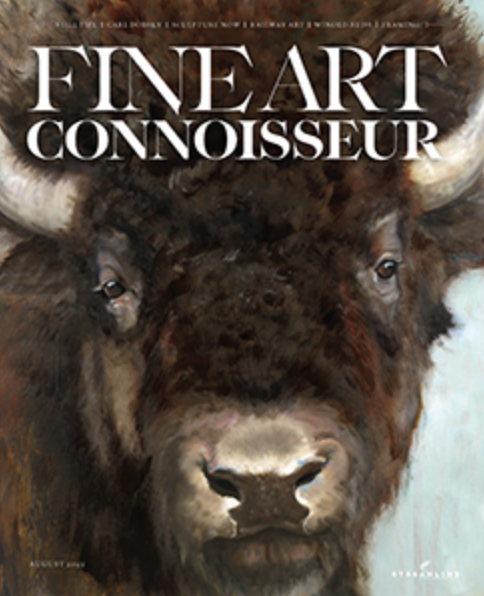 ---